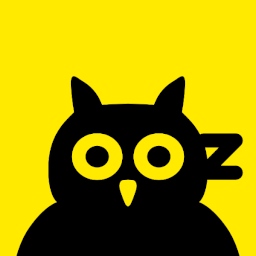 My Interview Checklist
oz
, 2018-12-02
Heavily inspired by and copied from Julia Evans' "Questions I'm asking in interviews". I intend to use this from both sides of the table: when I am the interviewee and when I need to gauge a candidate's interest.
Research
Could be answered by up-front investigation:
How does the company make money?
Does the business model scale?
Any ethical concerns regarding the business model?
Questions
Questions to ask ordered by stage (when to ask in the interviewing process) and topic.
How is the interview process structured?
Organization, management, culture
How does the on-boarding process look like?
How does internal communication work? Tools? Hierarchies? No-gos?
How are (technical / architectural) decisions made?
Are the company revenue, profit and cost structure transparent for employees?
What is your turnover rate (devs hired-to-lost-ratio last/this year?)
Is it possible to move to other locations of the company?

How many hours does senior management work per week (CEO/CTO)?

Do you think there is any company benefit that is over-the-top, unfair or a waste of money?

What do you think is the biggest challenge in the team/department/company right now? How do you address it?
How is performance evaluated?
Can you give me an example of someone who's been in a technical role at your company for a long time, and how their responsibilities and role have changed?
Do you contribute to open source projects (project names, which teams)?
Do you encourage employees to speak at conferences/universities? How are they supported? Could you name the last talk your company supported (speaker/topic/event)?
What is the education budget? Are travel costs to conferences covered? How is money/time needed for education balanced?
How do you address plateauing and mental health?
Development, team
Adapted Joel Test, less binary, more Julia questions. Let's call it "Joel & Julia Test" (or "JJ Test"):
Which version control system do you use?
Do new candidates write code during their interview?
How do you track bugs, tasks?
Can you make a build in one step? Test environment in one step?
Do you make daily builds?
How does your deployment process look like?
Do you fix bugs before writing new code?
May I see some of the code the team has written?
Do programmers have quiet working conditions?
Do you have testers, designers, tech writers?
How is your roadmap determined?
May I use/test/see your software right now?
Other
When and why did you join this company?
Flexi-time?
I need one day in home office on short notice. Who needs to approve this?
Number of vacation days? If unlimited: how many are taken on average? Is unpaid vacation/sabbatical possible?
Average number of work hours per week? What are the peaks?
On call duty? How often? Work on weekends? Special benefits?
Am I required to travel for this position? How often?
Do people "login" during vacation? How often?
How often do you offer above the requested salary? May I speak with someone who got such an offer?
While on-site
Observe office space layout/organization
Observe developer desks: Multiple screens? Good panels? What is the dominant non-Mac computer brand?
Check bathroom. Any shortage of soap/paper towels towards the end of the year?
Could the outside smoking area affect the office climate?
Water dispenser, kitchen?
Questions for potential team mates
(Could be one prepared A4 printout per person)
First name? Position/role/task in team? Time with the company?
What program windows do you have open on your PC right now?
Which one is correct and why: 1. Compress, then encrypt or 2. encrypt, then compress?
In computing, what is a signature? What properties does it have? What is the use-case?
Open-ended coding task asking "how would you improve this piece of code?" Watch out for data structure usage (set/list test), whether they would mention tests, naming