The Good Industries "Commuter" carries the average office worker to the job and back home again. Remote work is no option for space-scale businesses!
Instructions (includes part list)
Rendered images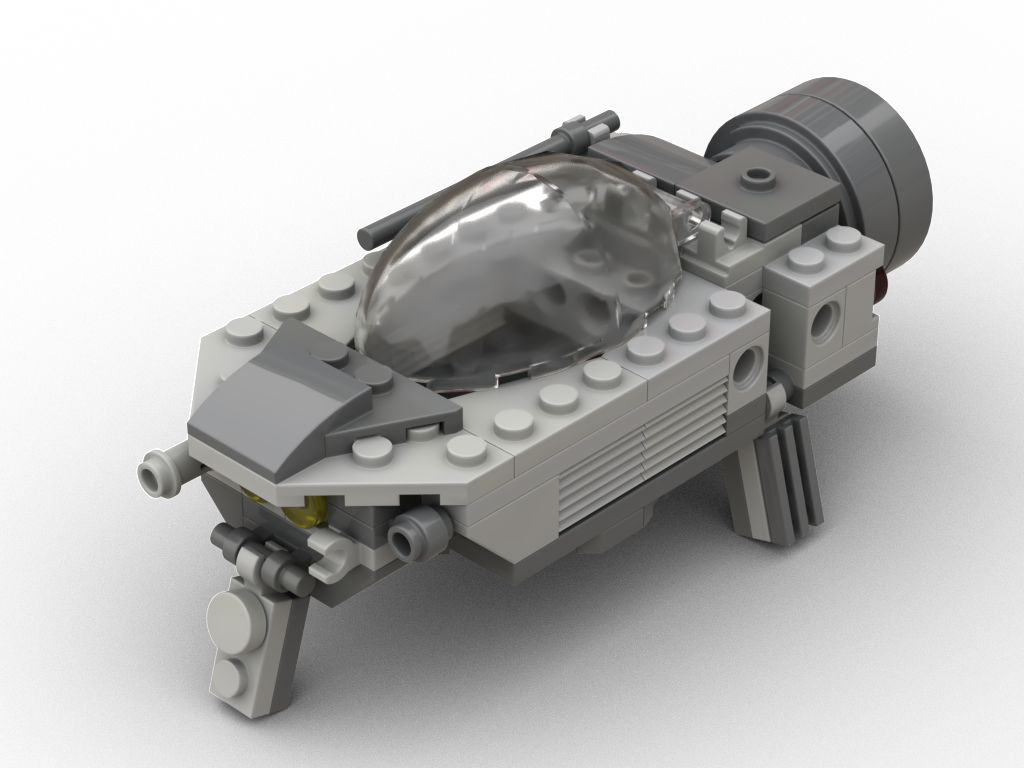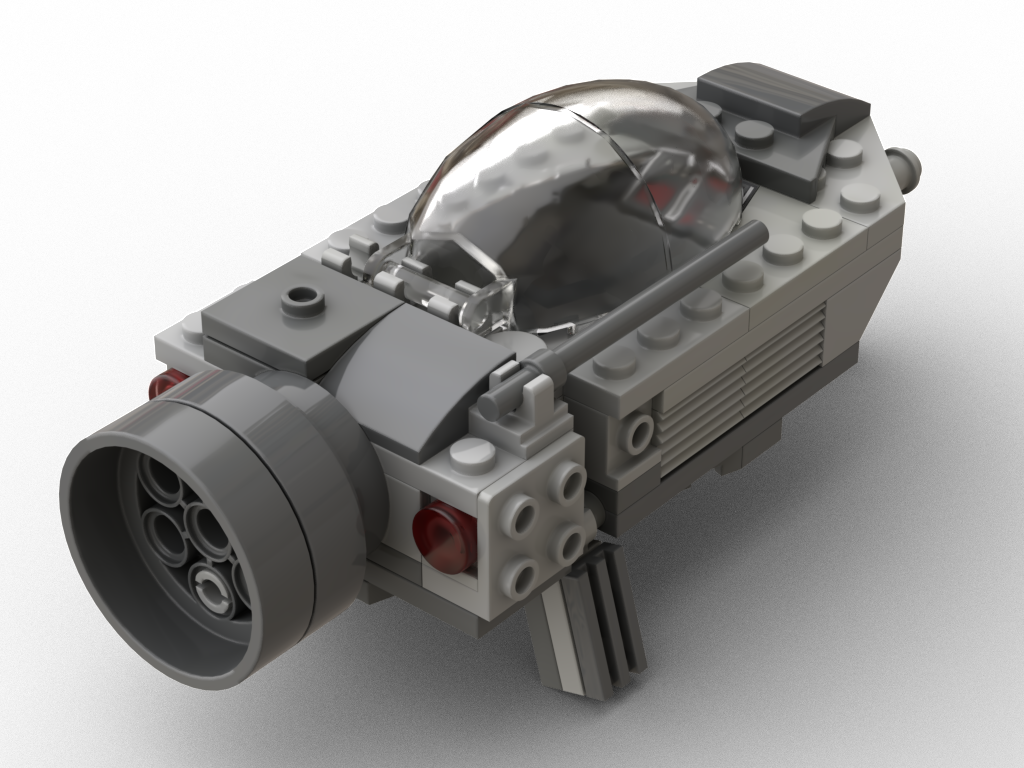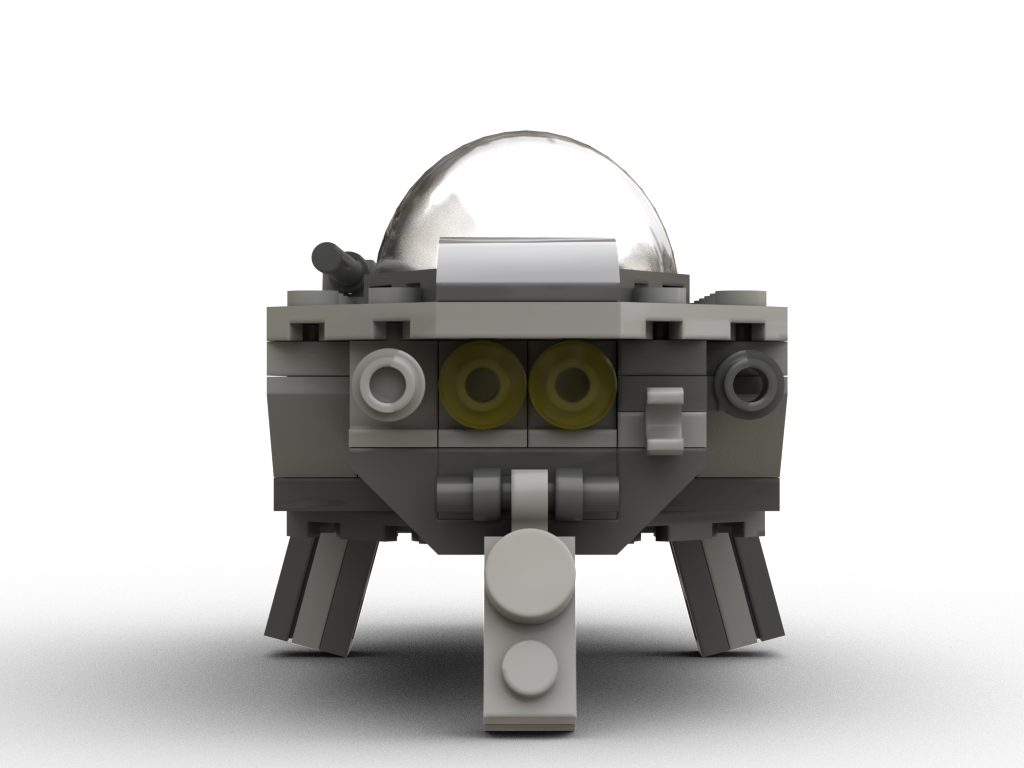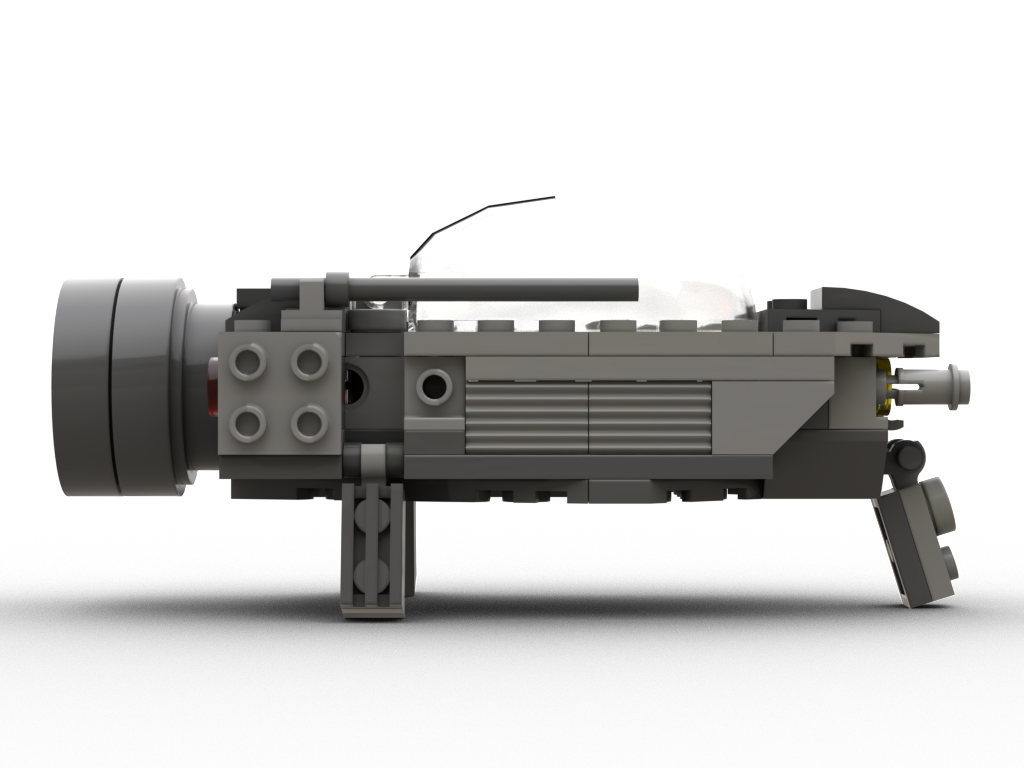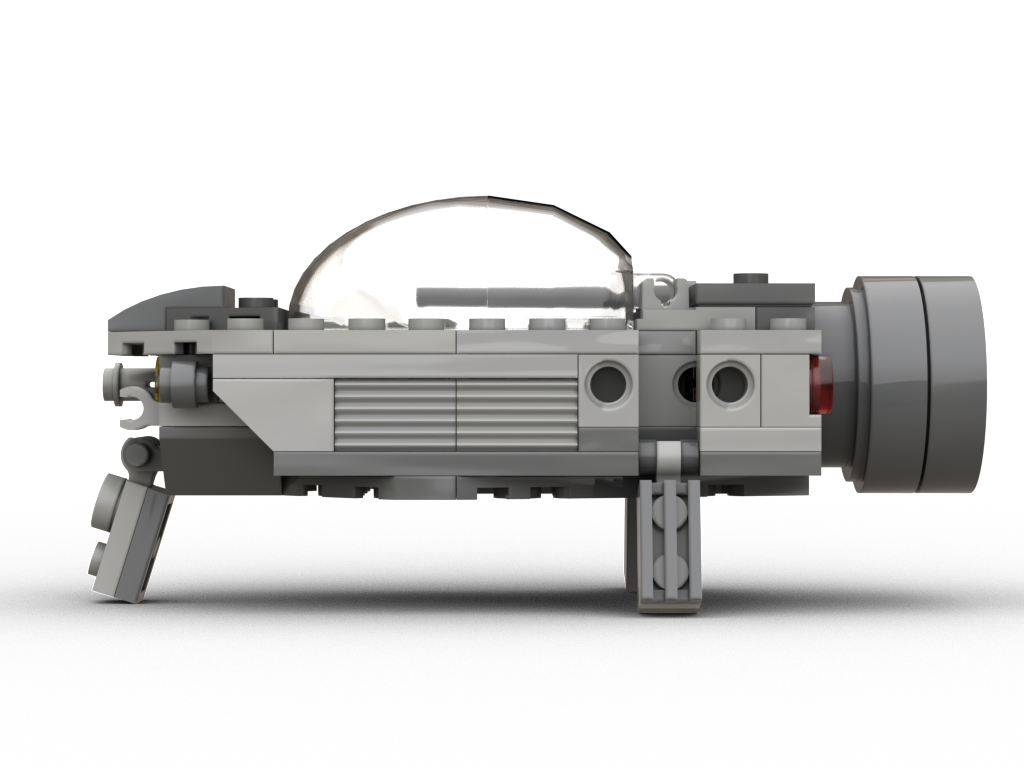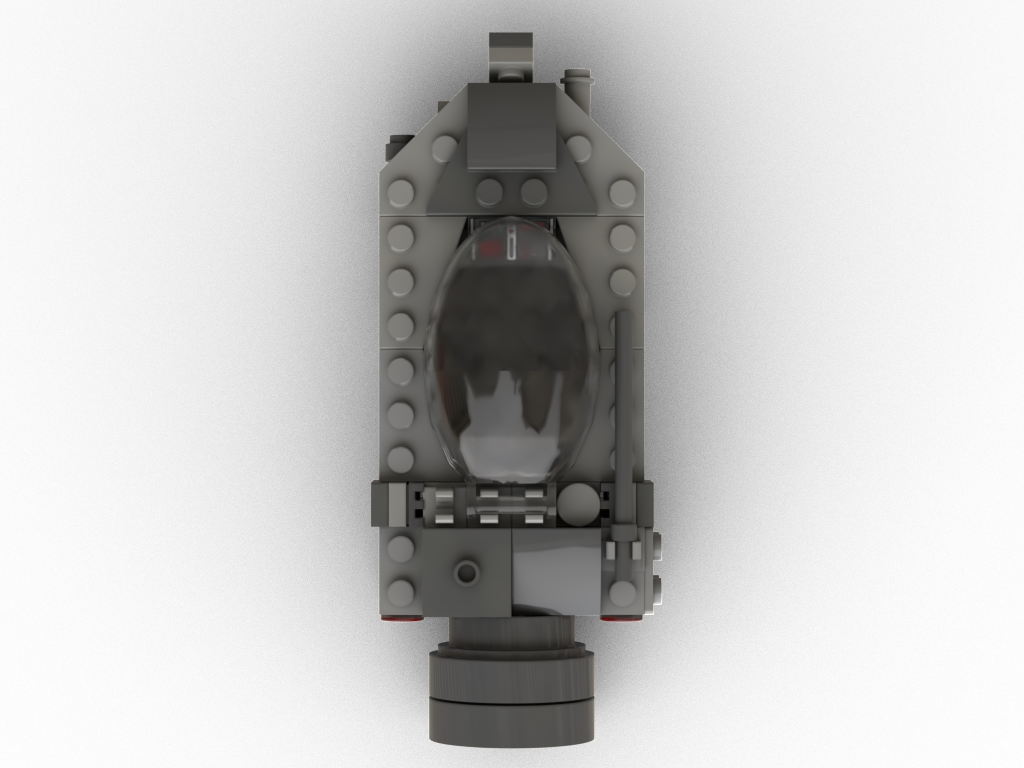 Features
Spacious cockpit
Equipment storage clips
Bot docking port
Connection and dock ports for various container types
Rear connection allows for different engines to be attached
Light laser gun
Extendable pedestals
Can stand/start upright on its engine
I liked the cockpit of the Saucer so much, I wanted to reuse it for a smaller ship. The design is inspired by retro sci-fi "flying cars".
Time needed to digitalize: ~20 minutes
Dimensions: 13x6x6cm (with pedestals extended), 67g, 91 parts, 49 distinct parts